How Customers Use NumlyEngage™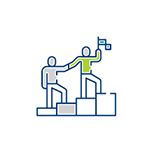 A Fintech Company Improves Sales Coaching
Record sales pitch videos for practice. Tap into programs that focus on sales skills.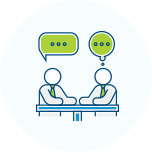 A Government Office Reinvents Leadership Development
Get custom coaching recommendations and curated content. Take a proactive approach to create a pipeline of leaders.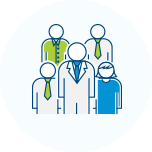 An Education Institution Creates a Learning Network
Prepare graduating students as they enter the workforce. Extend beyond traditional curriculum-based teachings.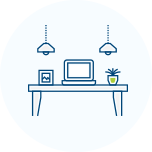 A Software Company Optimizes New Hire Onboarding
Ease new employees to their corporate culture. Enable them to build connections and ramp up quickly.
What Our Customers Say About Us
Our workforce is spread across 3 countries and 10 cities. It's always been a challenge to keep the motivation high. NumlyEngage™ helped us build a dynamic culture by engaging remote employees and encouraging peer mentoring, which brought everyone closer and accelerated their career growth.
Midas Touch
NumlyEngage™ has helped us create a richer and more positive workplace by building an inclusive culture. It's also improved corporate communication, which in turn drove business growth.
CBNITS, INC.
We love the 16 Personality Factor assessment that NumlyEngage™ provides, which allowed us to kickstart our engagement process by identifying and tapping into the strengths of our employees. We highly recommend NumlyEngage™ for companies who are looking to build a culture of trust and inclusivity.
Silicon Valley - Nigerian Economic Development Inc.
Want to know how NumlyEngage™ can
benefit your organization?